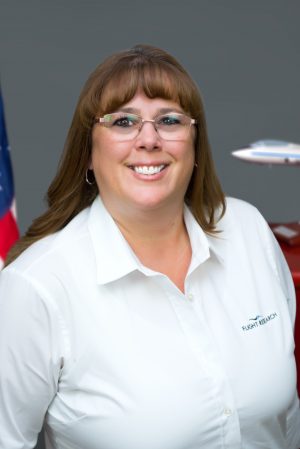 Vice President of Maintenance
Jill Emory serves as vice President of Aircraft Maintenance. She has 24 years of Aviation experience all on the Mojave Air and Spaceport at Avtel Services, as Production Planner / Scheduler of Long-Term Storage Aircraft. She also worked at Flight Test Associates and Flight Test Aerospace as a Production Planner/Scheduler at a 145-repair station on commercial aircraft heavy maintenance programs.
At Flight Research she began her role as a Planner/Scheduler of Maintenance. After a few years serving in that role she then moved into the new role of, Maintenance Manager. Shortly thereafter she began serving as Vice President of Maintenance for 40+ Fixed wing and Helicopter aircraft and resides in that role under the new Flight Research International today.
Review our pilot course schedule, request a quote for a custom course or find out more about Flight Research International's services.